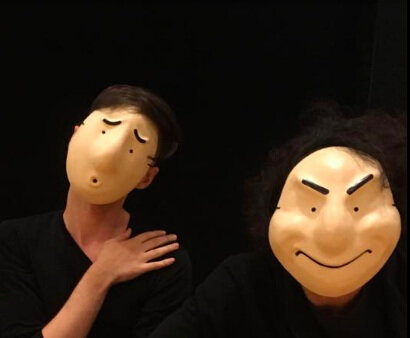 an opportunity for physically curious actors to explore the core principles of JacqueS Lecoq's pedagogy for the first time.
An over-arching introduction in a playful, intensive setting covering such areas as Neutral Mask, Le Jeu, Gestural Languages, Lecoq's 20 Movements, Identification work and ensemble created theater.
The workshop is led by MTS founder and Co-Director, Richard Crawford who studied under Lecoq in Paris and who has been teaching this approach for 15 years in New York and around the world. Richard strives to create an atmosphere of meaningful abandon and physical precision. He is gifted in teaching to each student's particular needs and will help the training actor identify the areas of future physical theater training he thinks they will benefit from.
This workshop is intended to be a jumping off point for those actors who have identified themselves as physically based performers and who want to know how to nurture this impulse. To this end, MTS will provide 20% off EACH of the next two workshops the participants may decide to take.
Dates & Hours: Fri Nov 8th, 6:30pm - 10pm; Sat 9th and Sun 10th, 10am - 3pm
Location: Hunter College

Fee: $265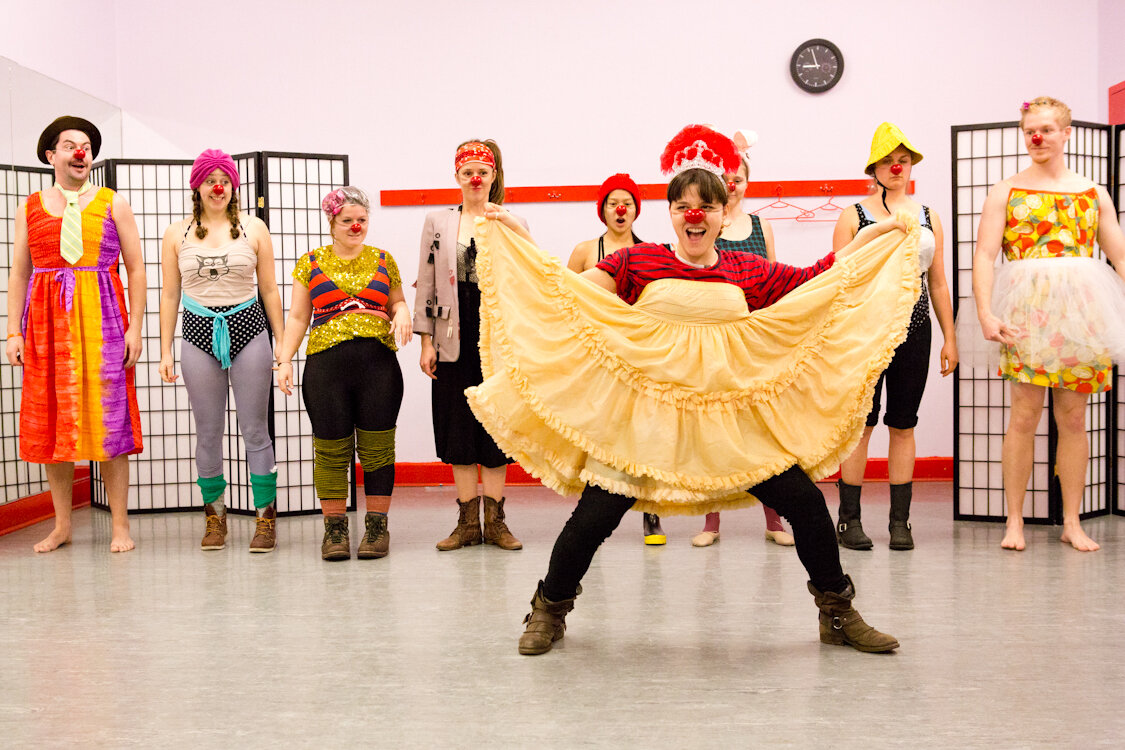 MTS WELCOMES BACK VIRGINIA SCOTT - ONE OF THE PREMIERE CLOWN TEACHERS IN THE U.S. GET YOUR SPARKLE ON!
Your clown is unique and specific to you, he is the regretless and enthusiastic expression of your comic nature, and he cannot be crafted but must be discovered. And once he is discovered he will weasel his way into every performance you give, bringing newfound abandon, specificity and playfulness.
In this class we will begin by strengthening the muscles necessary to prepare the performer to discover this clown. Through physically oriented exercises, games and improvisations we will begin to use the whole body in performance and find a unity of psychological and physical intention. We will encourage the impulse to seek the pleasure and playful spirit of performance and find expression on a grand scale. We will learn how to enter the comic world without tricks or text and in complicity with the audience, find hilarity. Ultimately, there will be the creation of something(s) funny and beautiful that serves the clown rather than forcing the clown to serve a formula that we devise with our big and powerful brains.
This workshop will use the pedagogy developed by Christopher Bayes (Head of Physical Acting at Yale School of Drama) from the work begun by Jacques Lecoq in his Paris School. This technique focuses on helping the performer to become more physically alive, grandly expressive and ferociously honest on the stage; qualities they can translate to theatrical performance of all kinds. It is less focused on developing the skills associated with circus clowns.
Dates & Hours: Fri Nov 22nd, 6:30pm - 10pm; Sat 23rd and Sun 24h, 10am - 3pm
Location: Hunter College

Fee: $265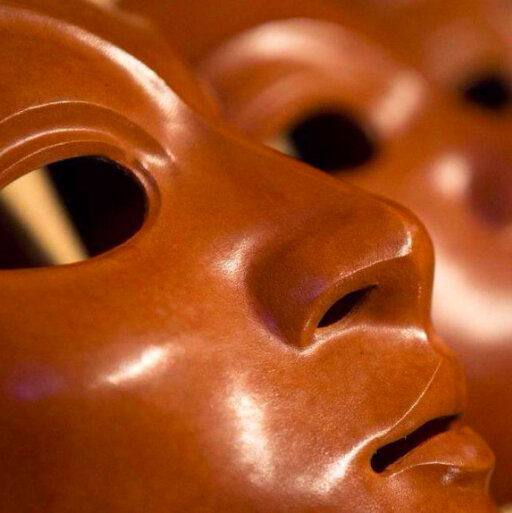 HELPING THE ACTOR FIND THE GREATEST CONTROL OVER THEIR BODY ON STAGE
The study of Neutral Mask challenges the actor to use their entire body in expressing themselves on stage. Working with the mask enables the performer to discover essential gesture and an economy of movement as well as create a foundation and reference point for character. Through a series of improvisational and technical exercises the actor confronts their physical habits in order to move past the 'daily' body and enter the theatrical realm. The mask has no opinion but is alive and desires to engage, requiring the actor to undo their knowledge and bring their senses to bear in re-discovering the world around them. The study of the Neutral Mask is vital for actors wanting to gain a greater control over their body in movement, develop their imagination and bring a dynamic quality to their presence on stage.
The neutral masks is the best tool there is to help the actor find the greatest control over their body in space possible.
Dates & Hours: Fri Dec 6th, 6:30pm - 10pm; Sat 7th and Sun 8th, 10am - 3pm
Location: Hunter College

Fee: $265